Skip to Content
Licensed Electrician - Sayreville, NJ
Call Now: (732) 491-3685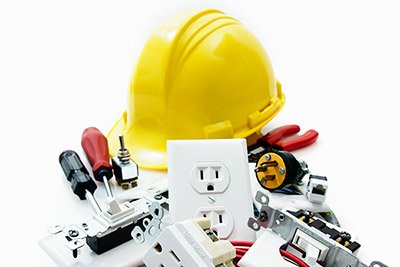 Cary Windisch Electrical Contractor LLC is a trusted electrical company serving clients residential, commercial and industrial clients throughout Sayreville and surrounding areas. Are your light bulbs frequently burning out? Circuit breakers tripping? High electricity bills? Whatever the issue, we can solve the problem quickly and efficiently for your peace of mind. No job is too big or too small for us here at Cary Windisch Electrical Contractor LLC.
Why you should make us your first choice of electrical contractor:
Trustworthy Team: Our electricians are licensed, insured, certified and background checked. They've trained for many years and have a strong knowledge of all aspects of electrical work. We comply with the highest standards of electrical safety.
Affordable Prices: We offer highly competitive prices and flexible payment terms to fit any budget
Great Customer Service: Building strong, lasting relationships with clients is always our top priority. Most of our clients are referrals or repeat customers.
Superior Workmanship: Finding an electrician is easy but finding one who knows how to get the job done properly, efficiently and achieve amazing results can be easier said than done. Here at Cary Windisch Electrical Contractor, we view electrical work as more than simply a job, it's our passion and we will work painstakingly and offer the highest level of attention to detail no matter how big or small the job.
We'll help you increase your energy savings as much as possible to help you save money. Our company has gained a reputation for its superior craftsmanship and professionalism. Contact us today for a free estimate!
Services
Full-Home Electrical Service and Installations
New Construction
Home Generator Transfer Switches
Sub Meters for Tenant Buildings
Boat Lifts
Health Care Facilities
Design and Build Electrical Systems for Machines Motors and Variable Speed Drives
Fire Alarm Systems with Cameras Audio and IT
Pools Spas and Hot Tubs
Diagnosis and Repairs
Upgrades
Wiring Repairs
Scroll to Top